Design Tips for your Houston Apartment's Kitchen
Decorating a new luxury apartment in Houston, TX is one of the most exciting parts about moving to Houston, but it can be hard to know where to start!
A homey kitchen will make mealtime that much more enjoyable, so we recommend considering a few different apartment kitchen ideas. Here are 3 apartment kitchen ideas to help you make the most of your new apartment.
Utilize Vertical Storage
Cluttered countertops can make your kitchen feel small and crowded. Many apartment kitchen ideas revolve around eliminating clutter to maximize your space. If you have too many kitchen accessories and appliances, try using vertical storage to free up your counters.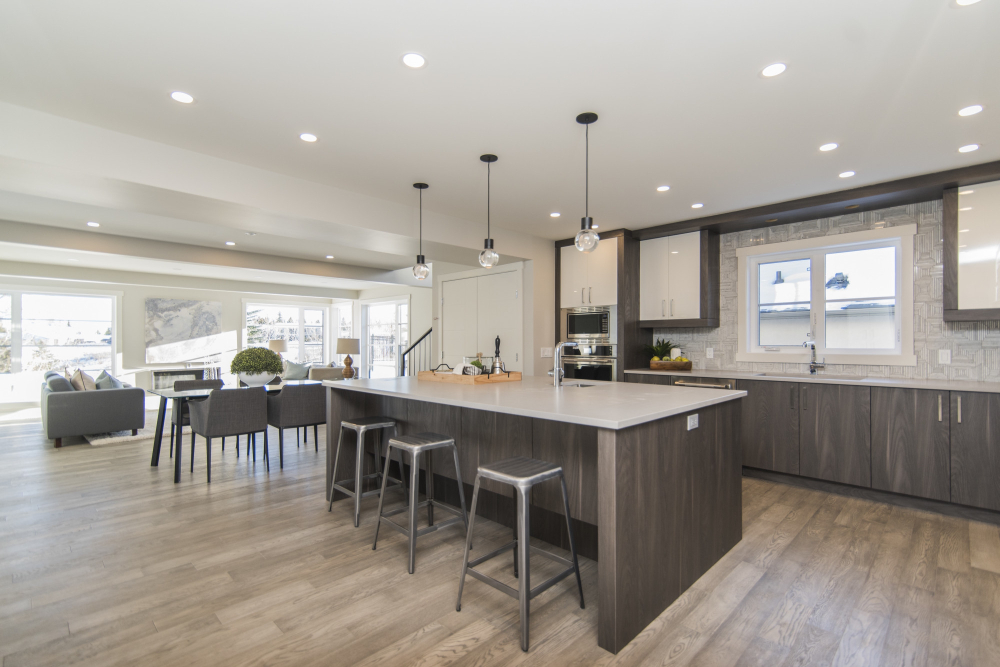 Some apartments come with hooks to hang your pots and pans from, but if yours doesn't, you can still use these apartment kitchen ideas. Try buying a free-standing kitchen rack or using over-the-door storage to hang things like coffee mugs from your cabinets!
Invest in functional pieces
Sometimes the best apartment kitchen ideas involve seeing your possessions in a new light. Why stash your kitchen tools in drawers when you can turn them into a display? Knife blocks, serving trays, sugar cannisters, utensils, and spices can all function as décor if you get creative with the way you show them off. When buying new pieces, think about how they'll look in your new kitchen.
Make your colors flow smoothly
The easiest way to make sure the design of your kitchen flows well is to keep a cohesive color scheme for all of the décor and accessories you have on display. Opting for too many colors and patterns can make your kitchen look cluttered and chaotic.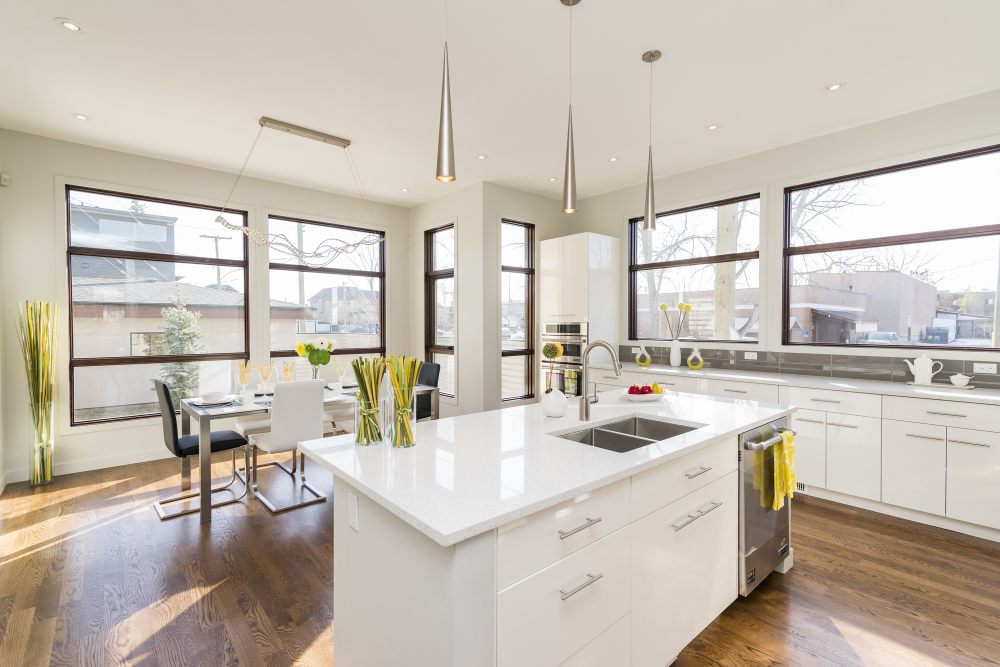 Keeping the color scheme the same allows you to play with different patterns while still maintaining a uniform appearance. Choose one main color and one or two accent colors to emphasize in your space and then stick with them.