Best Places to Eat Outside when living in houston!
It's Spring 2022 and Houston has some great options to eat outside! Lets take a look at just a few…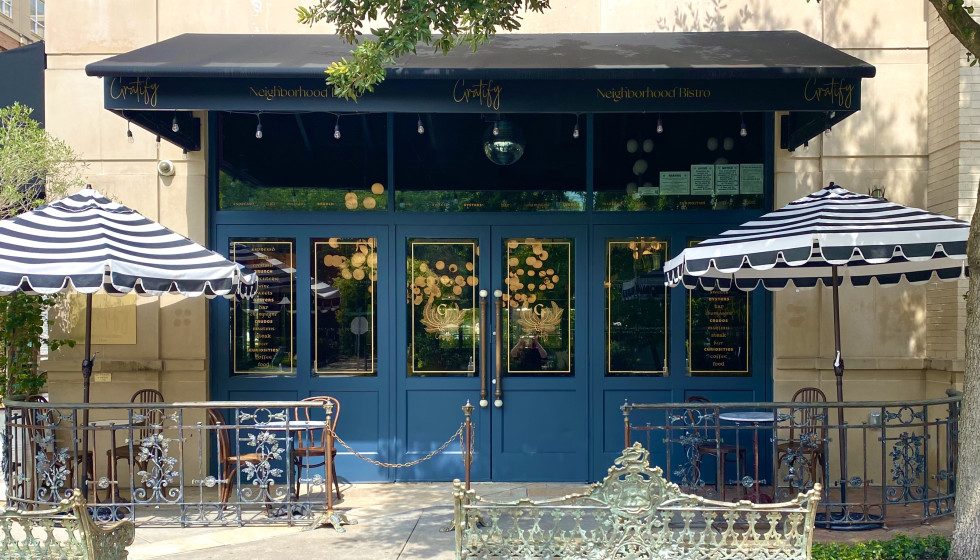 Gratify
This swanky Rice Village haunt from the Big Vibes Group just auditioned to become your open-air brunch go-to, and guess what? It got the part—just as it did for happy hour, dinner, and lunch. Channeling Europe with Baroque accents and a bold, rich color scheme, the luxe vibe expands onto the broad outdoor space, which kind of feels like a countryside villa if a countryside villa had stuff like Charred Octopus Salsa Verde, a bomb Wagyu Burger, and Bloody Marys decked out with housemade chicharron.
La Lucha
When it comes to La Lucha, slurping down Gulf Oysters and getting your fingers sticky with honey sambal-drizzled Fried Chicken and Biscuits is what you do. And somehow, all of that tastes even better when performed outside under the shade of a towering live oak. Settle into a picnic table to dig into those damn good birds and bivalves, plus Crawfish Bread, Smoked Oyster Mayo Fries, and a few glasses of bubbly for good measure.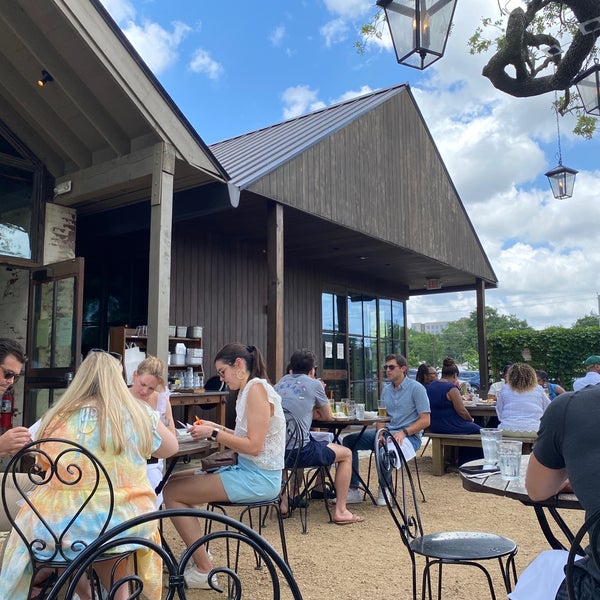 Ostia
Just outside Ostia's gorgeous greenhouse dining space sits a tiny but mighty open-air patio, perfectly poised with citrus and Bougainvillea plants, gas lamps, and a plate of chef Travis McShane's delightful roast chicken, if you know what's good for you. Score an outdoor table and relish in that bird alongside beautiful house cocktails and seasonal Mediterranean-inspired eats from Drunken Mussels and scratchmade Gnocchi to a fat, juicy Porterhouse done right.
Data source: Thrillist Houston