Tips for Creating a home gym in your Houston luxury apartment
So, you want to get into a workout routine but your apartment doesn't have a gym, and a membership to a local club isn't exactly how you want to spend your hard-earned cash.
So what do you do?
Create an apartment home gym! And you don't need to use bulky multifunctional equipment or invest in a treadmill.
Here's how to use the space you have, maximize your workout equipment storage, and create the perfect home gym in your small Houston luxury apartment…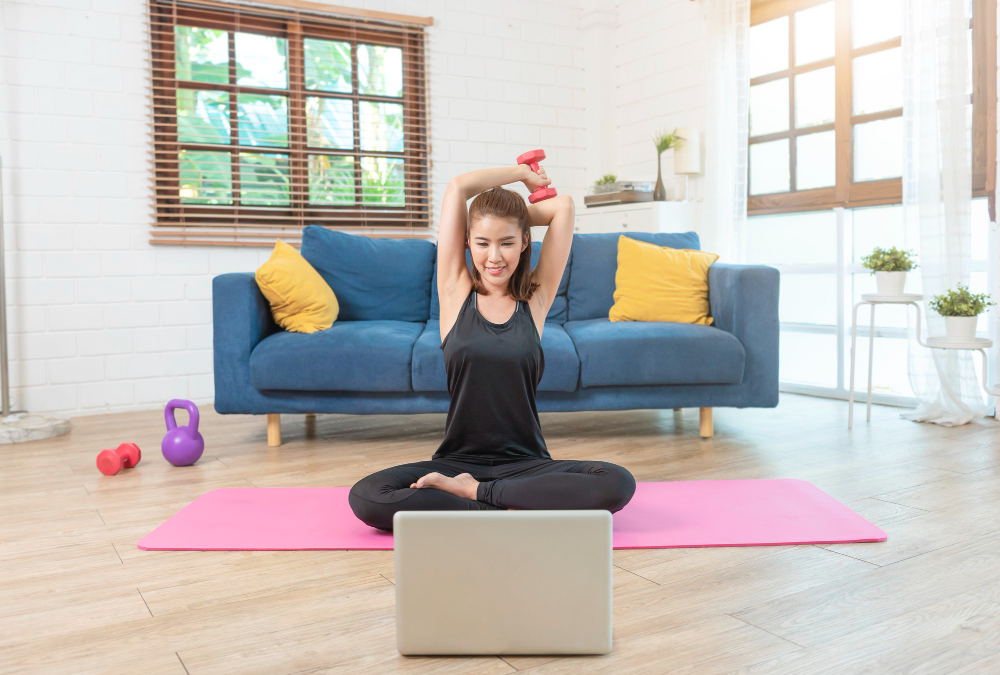 Use a spare bedroom.
If you're lucky enough to have an extra bedroom in your apartment, turn this room into a dedicated apartment home gym!!
Choose your workout equipment wisely.
You may not have space for a barbell or a stationary bike, but don't let that stop you!!
Choose small-but-mighty workout equipment like:
Resistance bands and loops: these can add resistance to a weight-lifting or bodyweight workout, and take up almost no space.
A compact yoga mat: Choosing the right yoga mat size can make all the difference between a smooth workout and a frustrating storage nightmare. Try searching for a "travel size" yoga mat to find the perfect mat for your home gym.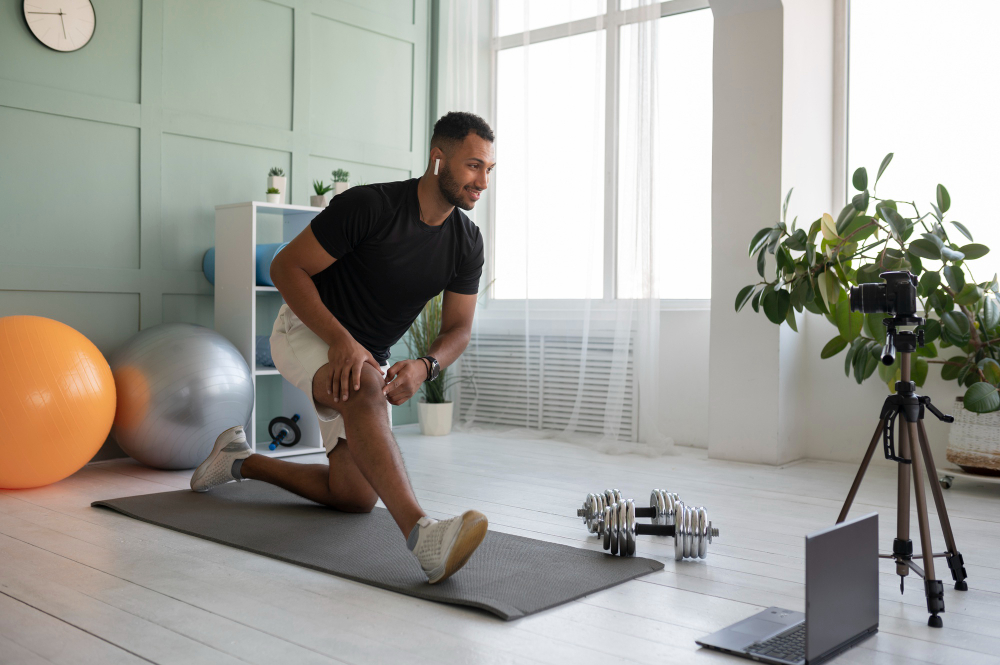 Pilates ball: A giant yoga ball may not be the best option for a small space, but you can get some of the same benefits with a small inflatable Pilates ball. Add a challenge to a core workout or balance exercises with this item. If you do have space for a big yoga ball, make it double as your office chair for effortless core work during your workday.
Small foam roller: Small foam rollers are great for stability challenges, perfect for releasing sore muscles, and small enough to tuck behind the couch or in a closet.
No equipment at all: There are plenty of workouts you can do with just your bodyweight! Look for free HIIT workout videos for an apartment-friendly cardio option, and choose a cushy, stylish rug for your living room to eliminate the need for a yoga mat entirely. Even without props or a dedicated apartment gym space, a quick bedroom workout can be just as effective as a boot camp class across town!